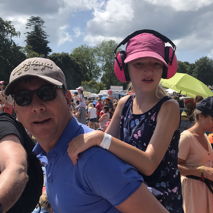 Created By:

Klara Kadesjö Harris

Collecting for: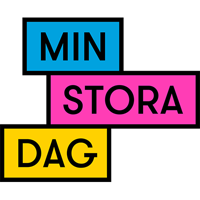 Jason 50th Birthday
If you are planning to buy something for Jason's birthday he would very much like for you instead to put that money towards this charity that create a special day for ill and disabled children where their dreams come through and creates life lasting memories.
Donate
4,600 kr


Collected

92% 5,000 kr
Isabella Limslätt Min Stora Dag

Varmt tack till er alla som har gett en gåva till denna fantastiska insamling!
Stort grattis till dig Jason! Hoppas du hade en fantastisk dag!
Många kramar från oss på kansliet! <3

Karin Adali

Donated

300 kr

Love the cause 👍 Happy -b day from the white house /Karin & Andreas

Mina Panic

Donated

300 kr

Happy birthday Jason! Hugs Mina and Carlo

Jon Simmonds

Donated

300 kr

Happy Birthday Jason! Jon, Sonya, Oscar, Harry, Astrid

Andrew and Coco Jacoel Robertson

Donated

500 kr

Mari Svanström

Donated

500 kr

Hoppas ni får en fin upplevelse. ❤️

Jakob Kadesjö

Donated

300 kr

Grattis på födelsedagen Jason! Hoppas du får en härlig dag 🎉 kramar Jakob, Melanie och Tove

Natasha & Pete Juniper

Donated

300 kr

Lovely idea! Happy birthday Jase!! Big 50!!!! Lots of love Pete, Tash, Sam, Ellie & Abi xxx

Fraser Larke

Donated

500 kr

Elsie Hellström

Donated

300 kr

Hjärtliga Gratulationer på födelsedagen från Elsie och Mats Ove

Anna O'Sullivan

Donated

300 kr

Rob Suddaby

Donated

500 kr

Kristina Kadesjö

Donated

500 kr

Klart att barnen skall ha en riktigt stor dag.